For those of you who know anything about me you know my connection to veterans especially wounded veterans. So it should be no surprise that, when I saw the uniforms that Northwestern is going to be wearing against Michigan on November 16th, I was pretty excited. If you have not seen the pictures released today have no fear. I've got you covered.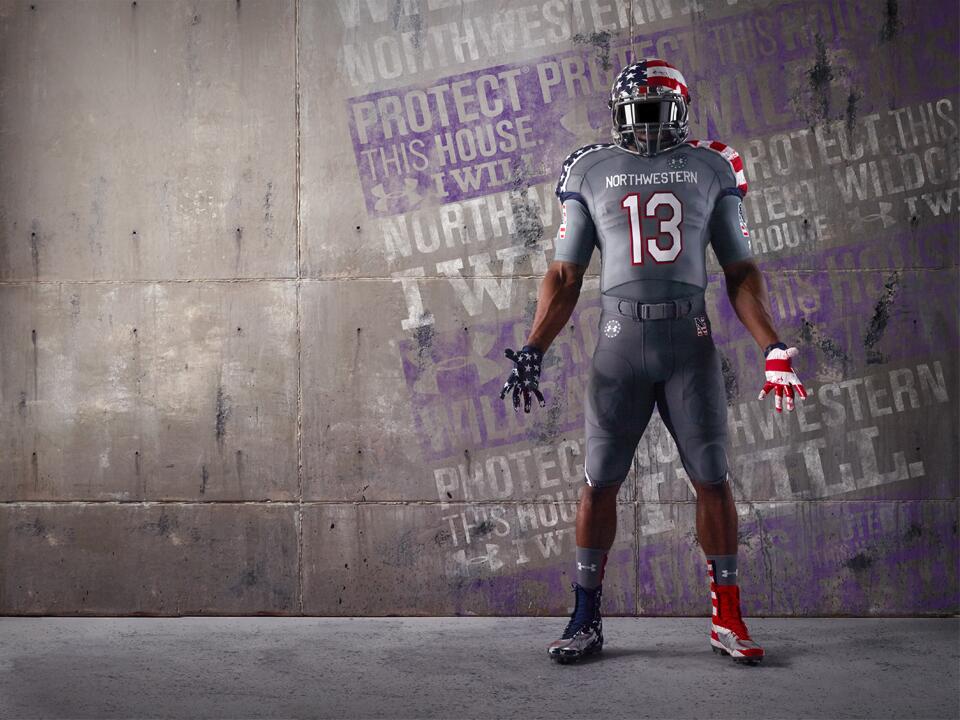 Northwestern normally has the players names on the back of their jerseys, but against Michigan, the jerseys will have military values such as, "Courage" and "Service". And if the uniforms themselves are not cool enough, Northwestern will be auctioning off the uniforms worn during the game, and all proceeds will go towards the Wounded Warrior project. The Wounded Warrior project helps and provides assistance to veterans who were wounded in Iraq and Afghanistan. In addition, 10 percent of all proceeds from sales of merchandise from this uniforms will also go to the Wounded Warrior project.
Now I have already seen the critics come out of the wood works. A key issue some have with these is that there is no purple in the uniform. This is not only an issue for some critics because Northwestern's colors are purple, but also because most veterans who benefit from the Wounded Warrior project are Purple Heart Recipients. This should be a non issue and I applaud Northwestern for going away from their traditional colors to help spread awareness for the Wounded Warrior Project. Another issue I have seen people have, is that it appears the on the back on the helmet there is red splotches that look like blood. To this I say I'm glad it does. Wounded veterans have literally spilled their blood for their flag and their country and their love of country is not matched by anyone.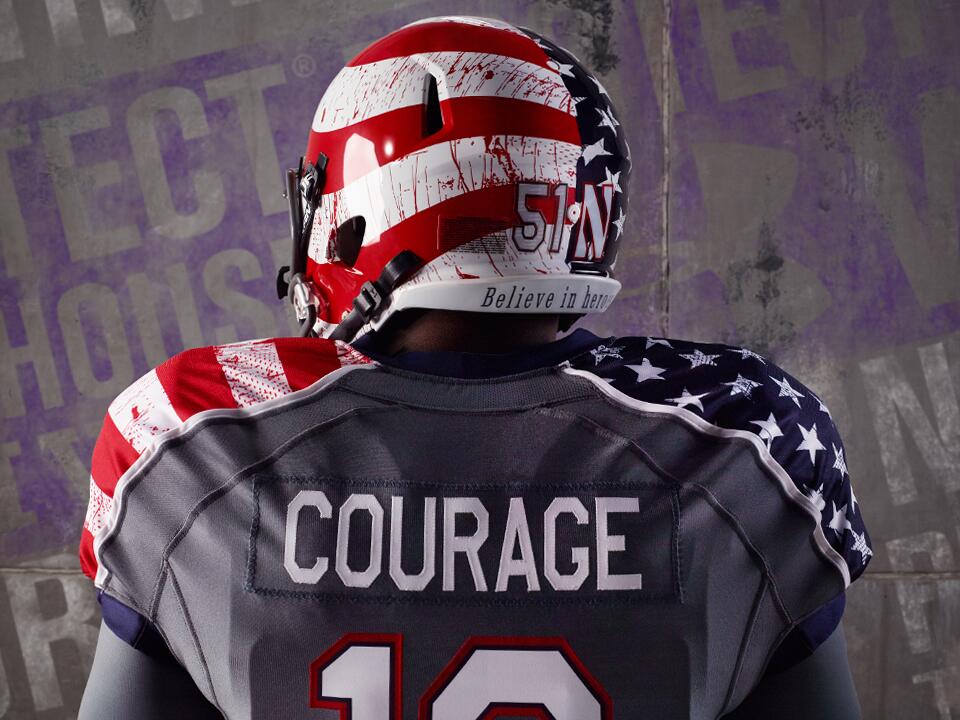 I have never really followed Northwestern Football. But after this gesture and their support for the Wounded Warrior Project and America's veterans, I will be pulling for them. And when the Wildcats run out on to the field on November 16th against Michigan, ill be watching and I hope you will too.
We here at Down the Tunnel are firm supporters of the Wounded Warrior Project. If your interested in donating to the Wounded Warrior Project or just want more information please visit www.woundedwarriorproject.org or click on the tab on the top of our page.
-Sgt Shamrock